WebAds exclusive dealership for upday advertising
November 2017 – The Samsung device app hosts native formats that enhance the user's mobile experience.
WebAds will exclusively handle upday brand for Samsung, the exclusive European news service for Samsung smartphones, developed and managed by the German publishing group Axel Springer.
upday has been pre-installed on Samsung Galaxy devices. Strong with a journalistic editorial that daily selects and verifies the news, it contains two sections: the Top News, edited by editors, and the custom My News feed. Here the user can read news based on their interests: politics, economics, lifestyle, culture, sports, motors and more. The articles, aggregated and shown according to the behavior and choices of users, and refer to the most authoritative and well known titles.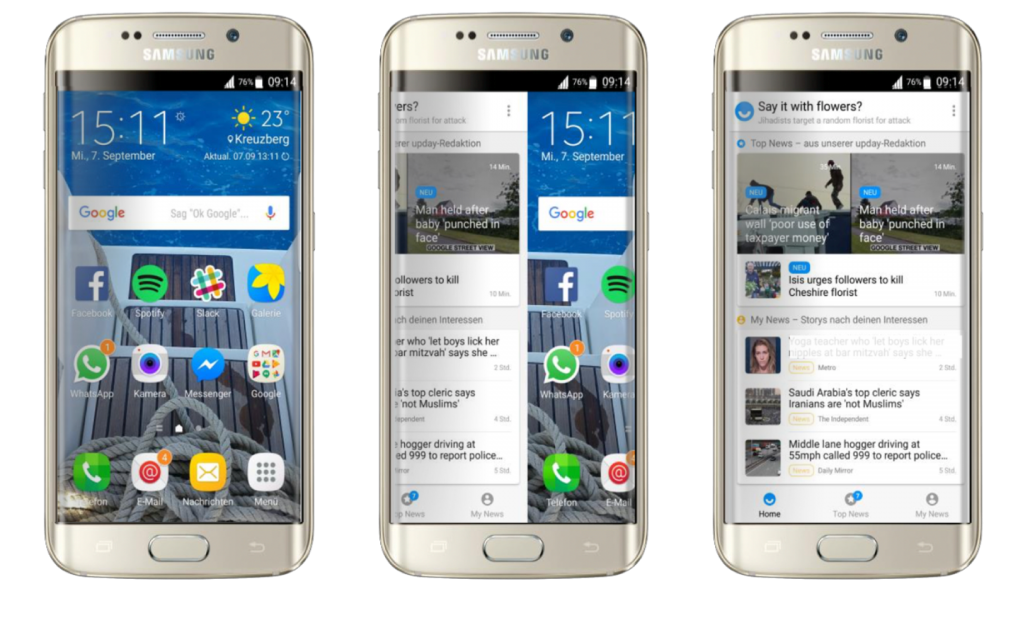 Launched in March 2016 in Germany, France, Poland and the United Kingdom, upday is one of the major European news services, currently featured by over 9 million unique users per month, 1 million active users per day, spending the average of 5 minutes per page.
WebAds, strong in its very vertical positioning on advertisers and agencies, will leverage all native products and get integrated in the app structure, designed specifically to not disturb the user's mobile navigation. Full screen cards are an integral part of the upday native experience and give full attention to the advertiser because they are full screen: they are not layers, they do not show very small listings, breaks or close buttons.